Glass views, page five - The USA, Africa, Middle East, Turkey, and unidentified views


Glass is difficult to photograph -there are various marks caused by light reflection. I will try to mention all marks that actually appear on the images. Some views are much lighter than others. In general that is because the sun came out when I was photographing some - a rare occurence in England. The camera has struggled with a few - especially the interior statue views with a black opaque background. It has decided to put red spots and milky reflections in here and there but, in general, I think you will agree that the photos are pretty good.Images are taken photographically (scanners do not work with glass views due to refraction). They are all taken in natural sunlight and are not enhanced or sharpened. Where there is an expanse of blank sky I have moved in on the image where possible and cut out the sky area. The full extent of each view can be seen on the image of the whole view. First image is the left and the second is the right.
There are some views with minor damage which I have included. All damage is noted. Apart from the odd single-sheet view, these are all professional views - many by Ferrier and Soulier.
Postage on glass views will be charged at cost to us. As an indication, one view costs $18 to the US. For $75 we can get secure insured shipping from Fedex for 2 kg (4.5 lbs) in weight. This represents about 12 views plus packaging. Please note: We GUARANTEE safe arrival.
Please enjoy these views as I have, and marvel at their brilliance. Each thumbnail, when clicked, will produce a large image.


The United States

F. Langenheim's patent, Nov. 19 1850 (patent not view date). 'American Falls, from Canada side'. Fairly typical condition for a Langenheim with white processing spots as illustrated. Town visible on far shore.
Order #G271.
Price $180.



J. McPherson, Niagara Falls. 'Rapids at the whirlpool at Niagara'. Circular fault on right image could double as a moon!
Order #G272.
Price $80.



Ferrier, Soulier and Levy '10323. Chutes de Niagara, Tour de Terrapine (Amerique)'. Binding tape missing from left side and half missing from right side.
Order #G274.
Price $80.


Africa
Ferrier, Soulier and Levy No 10552 'Alger. Panorama pris de la Kasbah (Algerie)'.
Order #G275.
Price $140.



Ferrier, Soulier and Levy '10582. Alger, Allee de bambous au jardin d'Essai (Algerie)'.
Order #G276.
Price $120.


Palestine
Ferrier, Soulier and Levy '10112. Fontaine d'Elysee (Palestine). Front glass cracked top to bottom, left image.
Order #G285.
Price $35.


Unidentified views
A really nice rural view - probably in England.
Order #G291.
Price $110.



Also probably England.
Order #G292.
Price $40.



A superb view - almost certainly England. Two gentlemen on this one. Some binding tape loss and loss of frosting in the sky at the top on both images.
Order #G293.
Price $120.



Is this Fountains Abbey?
Order #G294.
Price $60.



Order #G295.
Price $110.



Binding tape missing on one side and front top.
Order #G296.
Price $80.



Untitled park view. Brown spots on right image.
Order #G297.
Price $75.



Order #G298.
Price $145.



Two cracks in this one - one long and one short. They are not visible when viewing.
Order #G299.
Price $90.



One surface scratch on the glass - not visible when viewing.
Order #G300.
Price $155.



'Palais Japonais, vu du Jardin'. Presumably in France. This has been apart and there are some scratches on the images. Retaped with nasty shiny tape.
Order #G302.
Price $60.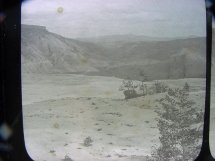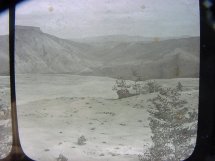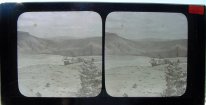 Retaped with nasty shiny tape.
Order #G303.
Price $40.



Binding very slightly tattered.
Order #G305.
Price $45.



An untitled hut at the top of a mountain.
Order #G307.
Price $85.



Order #G311.
Price $80.



Order #G312.
Price $90.



Small white spot in sky is loss of image.
Order #G313.
Price $70.



Order #G314.
Price $60.



Order #G315.
Price $60.



Order #G316.
Price $70.



Order #G317.
Price $80.



Order #G318.
Price $80.



Order #G319.
Price $80.



Order #G320.
Price $80.



Order #G321.
Price $90.



Either Germany or Strasbourg araa?? Slight loss of binding tape.
Order #G322.
Price $90.



This has become completely separated from its backing glass. The glass with it, although undamaged, is marginally larger indicating that it is probably not the original. Some scratches on image surface.
Order #G323.
Price $40.



This is crudely bound and has a short top glass on the left. Some scratches.
Order #G324.
Price $90.



Some spots and scratches. No image for an inch on the left side.
Order #G325.
Price $90.